If you're looking for an adult experience, you've no doubt come across the terms PSE and GFE. Each of these terms refers to different types of experiences available to adults interested in adult encounters. But what do these terms mean, and how do you go about getting them, anyway? These questions and more will be answered in the following 6 essential questions about PSE and GFE services. Read on to find out more!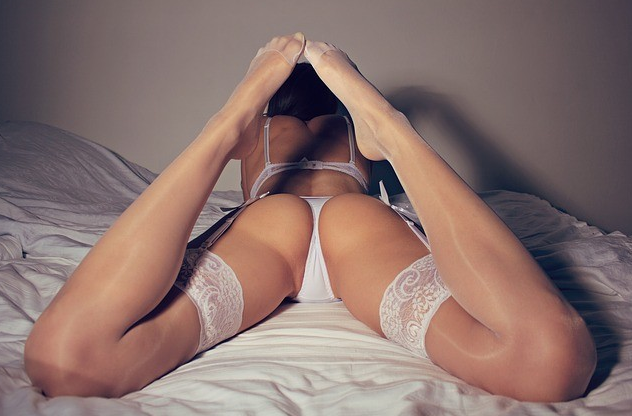 What is a "GFE"?
GFE refers to "Girlfriend Experience." A Girlfriend Experience is a rather broad term that can vary depending on the individual and the encounter. In the past, GFE was used to specifically refer to the an encounter without any sexual aspects. Today, however, a GFE is used to mean something different. A Girlfriend Experience is designed to provide you with intimacy, closeness, and a personal connection--in other words, like an encounter with your girlfriend. A GFE will not focus on sex throughout the entire encounter but will instead be designed to cultivate a sense of romance and closeness that isn't present in other types of encounters. In some circumstances, you may not even have a complete hookup at all; this is something that needs to be worked out in detail before encounter to ensure that both of you are on the same page.
What is a "PSE"?
PSE sex refers to a more adult oriented experience - Porn Star Experience. Like a GFE, a PSE can vary depending on the specific encounter. However, in general, a PSE refers to an adult encounter where sex is the main focus throughout the entire encounter. A PSE does not involve romantic intimacy, cuddling, "girlfriend"-like kissing or other types of closeness that strive to replicate the connection one might have with a girlfriend. It instead involves a purely adult encounter which may or may not involve different positions, multiple sessions, or even certain types of kinky encounters. Like a GFE, the exact details of a PSE need to be worked out before the encounter to ensure that everyone is on the same page.
Which is better, GFE or PSE?
The short answer to this: neither GFE or PSE are inherently better than the other. Which one you will prefer depends solely on the type of encounter you are interested in. If you want an encounter that mimics an experience you would have with a girlfriend--that is, developing intimacy over the evening, romantic kissing, cuddling, companionship, being able to confide thoughts, etc--then a GFE is certainly the best option. You may be able to work out details beforehand if you have specific requests, such as wanting to hookup during your GFE. On the other hand, if you don't care about girlfriend-like experiences and simply want to hookup without strings attached, then a PSE may be the better option for you. As with a GFE, you can always workout details beforehand to ensure that the two of you are on the same page with what to expect from your encounter.
How do you get a GFE?
There are several ways that you can get a GFE. One of the most common ways today is to look on adult dating sites for people who are interested in offering or engaging in a GFE. This will require you to sign up on an adult dating site--or multiple, if you want to broaden your potential GFE pool--which will probably come with a monthly or otherwise reoccurring membership cost. If you are looking for strictly GFE, you should look for adult dating sites that have a focus on casual hookups and relationships, as members are more likely to be interested in engaging in GFE than on websites which are designed for people to find long-lasting romantic connections. Another option is to look for a service that offers a legal GFE.
How do you get a PSE?
As with a GFE, there are several ways to get a PSE. The best way is to sign up for adult dating sites to find people who are interested in engaging in a PSE. You will need to sign up for the website and this will likely require a membership cost, either monthly, annually, or somewhere in between. The best way to find strictly PSE is to look for adult dating sites that are focused more heavily on hookups and one night stands, as these are more in line with a PSE than dating sites where people are mostly interested in creating long-lasting relationships. Another option is to look for a service that offers a legal PSE.
Is it easy to find a GFE or PSE?
How easy it is to find someone interested in a GFE or PSE will depend on the dating sites you use as well as what you are personally looking for in an adult encounter. As a general rule of thumb, it is fairly easy to find GFE or PSE as long as you are using one of the larger adult dating sites and have paid for a membership that gives you access to its features.
You should ideally look for very active dating sites with a focus on casual hookups and one-night stands in order to find individuals who are more interested in GFE and PSE style experiences. You should also be forthcoming about the type of adult encounter you're interested in when you are trying to find matches on any adult dating site. The more open you are about what you're looking for, the more likely it is that you'll find someone who is also interested in the same type of GFE or PSE.
Remember: Always follow common sense and safety rules when meeting up with anyone you've matched with online, especially for the first time. Look out for catfishing and potential scams, and always double check to make sure that the profile you've matched with is using their own photos and information.