Safety is important no matter what kind of sexual activity you are engaging in. That includes having sex online. Many people don't keep this in mind when they head to the computer to have sex. Today though, we are going to look at some of the top tips for having safe sex when using a hookup site.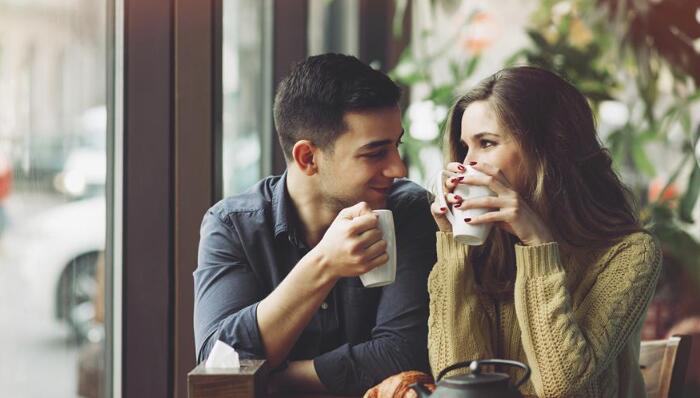 Don't Send Pics Or Videos To Strangers
If you have sex chat with a random person they are likely to pressure you to send a picture or video. You want to get to know a person before you send any pictures at all. When you do get to know the person and are comfortable sending photos do not include your face in any picture and make sure to turn off location tagging for your photos.
It is also a great idea to keep photos to yourself when starting to chat with a friend. At that point you just know them as a friend, not as a sex partner. Trust is key when sending pictures or videos.
Never Share Your Location
People will often ask where you are. For your safety, you should only tell them what country you are from at first. After you get to know someone more, you can reveal what state you are in. We never recommend telling someone what city you are in. Safety is important and you never want someone being able to find you.
Having a photo of someone and where they live is sometimes enough to find them with the power of the internet. Especially if you use social media.
Use A Fake Name Or A Username
In order to keep your privacy safe we always recommend using a fake name or going by your username. This will help to prevent people from being able to find you in person. Pick a name that is something you can remember so that you don't forget what they are going to call you when you are messaging.
Use An Antivirus Program
Hackers have been known to use dating websites to distribute viruses attached to pictures. Make sure to have an antivirus program installed so that anything that is sent to you is scanned. Along with that do not download anything that isn't a picture file and don't follow links that aren't to common image hosting websites such as Imgur.
Use A Burner Email
Separating your sex life from your regular life is always a good idea. If you are going to use email to communicate or for website sign up, make sure that you have a burner email address. This will help prevent someone you know from seeing your messages. It will also prevent your partner from being able to use your email address to search for more information about you.
For those that want to use a phone number for texting or calling for sex, you still have options to remain private. Google Voice and TextNow will both provide you with phone numbers that aren't associated with your real phone number. TextNow even offers full phone service on a phone sold by them.
No matter what kind of interaction you are going to have sexually on the internet it is always important to protect yourself. Take each of these safety tips into mind but don't let them discourage you from your urge to have sex. It is meant to be enjoyable.
Finding a sex partner online can be a bit difficult. We recommend using a free sex dating site like PSE sex. You will be able to find a partner quickly.