If you've frequented adult oriented dating websites or considered hiring an escort, you've possibly came across the initials PSE. It's a term that has an interesting meaning that not everyone is familiar with, which is probably by design considering the explicit connotations of PSE.
Whether you've heard of the term or not, it's always nice to be in the loop, so continue reading below for more information about what PSE stands for and the meaning behind the term. You may find yourself interested in PSE after reading!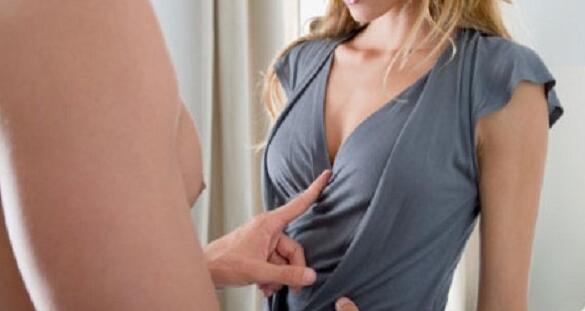 PSE - Porn Star Experience
PSE stands for porn star experience. It's a term that is widely used in adult-oriented contexts, such as an adult dating or hook-up website, while also being a term commonly used by escorts and sex workers.
When someone is offering or requesting PSE, they're looking for a porn star experience with the person they're having sex with. PSE is often used for its subtlety, as it doesn't explicitly state what the meaning of the of term is.
About This Sexual Experience
As the name suggests, the porn star experience is about having a sexual experience like those found in pornographic videos.
That is, performing hardcore sexual acts that are common in porn, such as daring sexual positions, naughty sex acts, hair pulling, dirty talk, role playing, and generally anything that is naughty and kinky.
Basically, it's about fulfilling the fantasies of having sex with a porn star - or at least having sex like a porn star. Given the popularity of porn, PSE is becoming a very popular request for people having casual sexual encounters or when hiring an escort.
PSE is often seen as the opposite of the girlfriend experience (GFE), which is when the sexual encounter is more sensual and romantic. With a PSE, you can live out these kinks and desires that are not always possible with a romantic relationship.
So, don't expect sensual kissing, hugging, and an all-around intimate experience - the porn star experience is all about fast and wild sex that you won't forget.
What happens with a porn star experience can differ significantly depending on each situation. After all, there are all kinds of stuff that happen in porn films, so there is naturally a lot of diversity to the PSE, which is why it's always important to discuss what it should entail before getting started.
Whether you want to try out crazy sex positions, have her moan like crazy, anal play, facials, dress-up or anything else common in porn, the porn star experience covers almost anything you can imagine.
How Do I Prepare for the PSE?
Communication is always important with the porn star experience. Talk with your partner about what you want to try so everyone is fully onboard and on the same page - you still need consent for anything you want to try so don't assume the PSE means anything goes without asking first.
Other than that, it's much the same as any sexual encounter. Clean yourself up, shave if necessary, and have yourself a good time!